The new smartphones that big brands like Samsung, Xiaomi, or Apple will present to us in 2023.
2023 is a great year in the world of smartphones.
We have already seen in the first part of this year the launches of big brands such as OnePlus, Honor, and Samsung. In addition, big names like the iPhone 15 are already resonating, which we will surely discover later this year – not to mention the key software updates: Android 14 and iOS 17.
We also know the chipsets that will equip most of those flagship phones: the MediaTek Dimensity 9200 and the Qualcomm Snapdragon 8 Gen 2. Both have been announced, with features including hardware-enabled ray-tracing for gaming and Wi-Fi 7 connectivity, and we've already seen the first phones, with many more to come throughout 2023 (though of course, it's never too early for rumors about the release of this year's Snapdragon 8 Gen 3 ).
If you want to discover all the new phones that are coming this year, you are in the right place. Do not miss the news and find out if you should wait a little longer to have the latest mobile model from your favorite brand.
The best mobiles that will arrive this year
Samsung Galaxy Z Fold 5 and Z Flip 5 – On sale at the end of July
Samsung has made a habit of releasing its Z Flip foldable in August of every year, so that's when we expect to see the Z Fold 5 and Z Flip 5.
Little is known so far about what to expect, although next-generation Snapdragon silicon will almost certainly be incorporated. More camera and battery improvements would be welcome, but will we see a major redesign to go with them?
Learn more about the latest rumors of the Galaxy Z Fold 5 and the Galaxy Z Flip 5.
Asus Zenfone 10 – On sale August 1
Asus usually updates its flagship Zenfone line in the summer, so this year we expect to see the Zenfone 10 launch sometime in Q3.
What we've heard so far from the leaks is a bit surprising: Asus apparently intends to forego the compact form factor that made the Zenfone 9 so unique and return to a larger screen in line with other high-end phones.
If true, it will have advantages: a bigger battery and improved cameras, maybe even a 200 MP main camera.
iPhone 15 – September 2023
Foundry
Apple hasn't confirmed anything about the iPhone 15 yet, but given the company's track record, we'll almost certainly see it in September.
Early rumors suggest that the new Dynamic Island design will be extended to regular models this time, while the Pro Max could be rebranded as the iPhone 15 Ultra and incorporate some additional improvements, such as a renewed telephoto camera.
Both Pro/Ultra models could also feature a new customizable "action" button, though the rumored switch to haptic volume buttons has been scrapped.
More information about the iPhone 15.
Honor Magic V2 – Q3 2023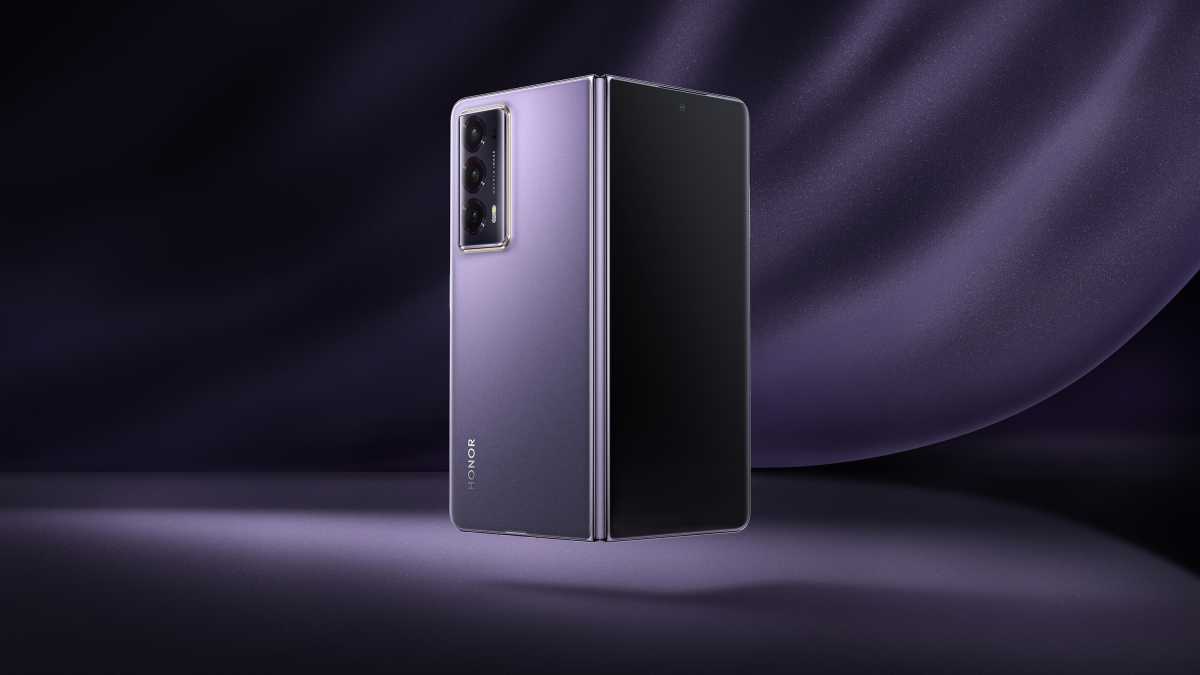 Honor revealed the Honor Magic V2 – its third foldable, despite the name – on July 12, though it's only available in the Chinese market for now.
Even so, the Magic Vs launched in the UK earlier this year, so we're optimistic that the V2 could join it eventually.
Enhancements include the Snapdragon 8 Gen 2 chip, an improved triple camera, and stylus support, but the real highlight is its thin and light design – it's the thinnest and lightest full-size foldable phone to date.
Samsung Galaxy S23 FE – Q3 2023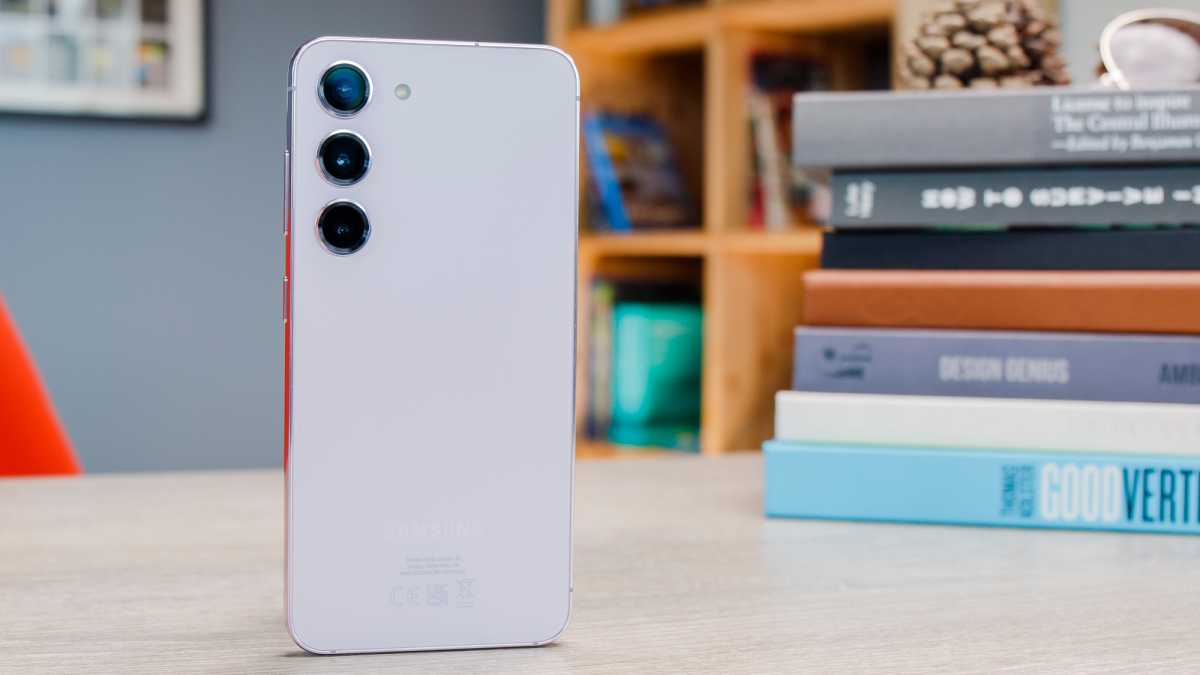 Samsung has never released an S22 FE, but the company is rumored to bring back its "Fan Edition" flagship this year for the S23 lineup.
The leaks point to a strikingly similar design to the mid-range Galaxy A54 and a phone powered by Samsung's Exynos 2200 chipset. Everything indicates that the main camera of the S23 will reappear here in a more affordable format.
Solana Saga – Third Quarter 2023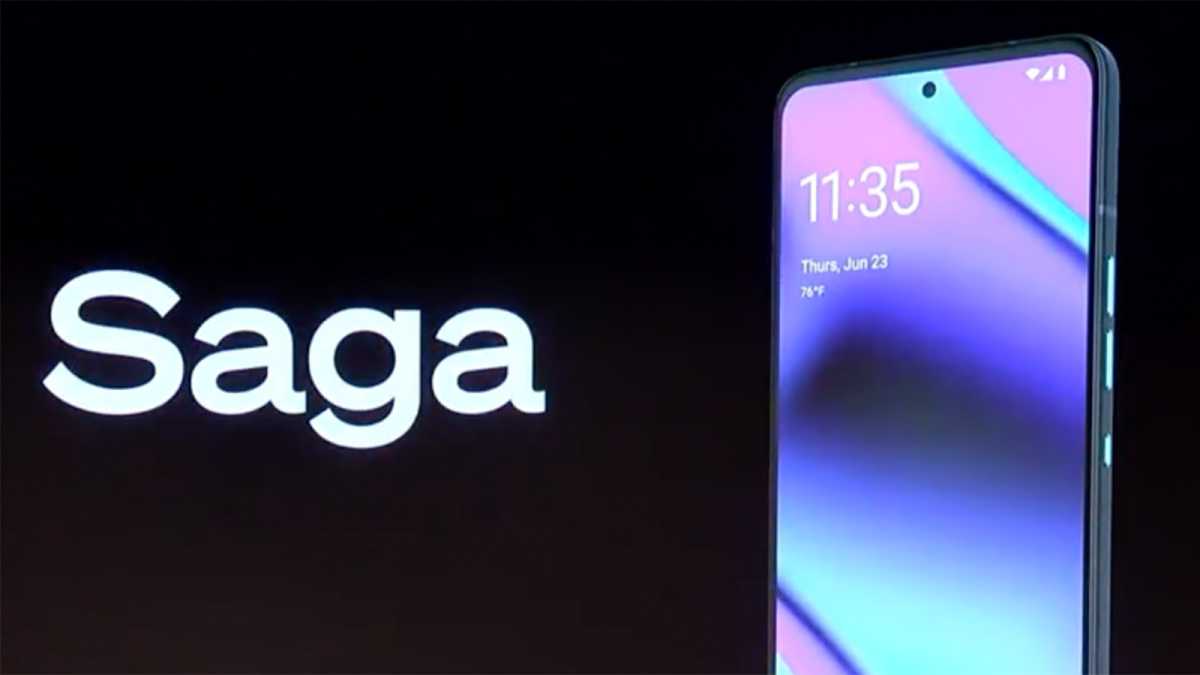 The Solana Saga is the phone formerly known as the Osom OV1. It was meant to launch as the first phone from startup Osom, but was rebranded after a partnership with blockchain firm Solana to serve as a web3 phone.
The specs are high-end, with a Qualcomm Snapdragon 8+ Gen 1, 6.67-inch OLED display, 12GB of RAM, and 512GB of storage. In addition, it has an additional "secure element" that helps keep financial information safe during crypto transactions and when NFT minting.
OnePlus Foldable – Q3 2023
OnePlus is rumored to be working on its first foldable phone, and we could see it arriving sometime next year.
The phone appears to be heavily based on the Oppo Find N – the two companies share R&D so it's no surprise – which means we can expect something like a 7.1-inch foldable screen, a Snapdragon 888 chip and a triple rear camera including an ultra-wide and a telephoto lens.
None of this is certain yet, but read our roundup of OnePlus foldable rumors for the latest gossip.
Google Pixel 8 – October 2023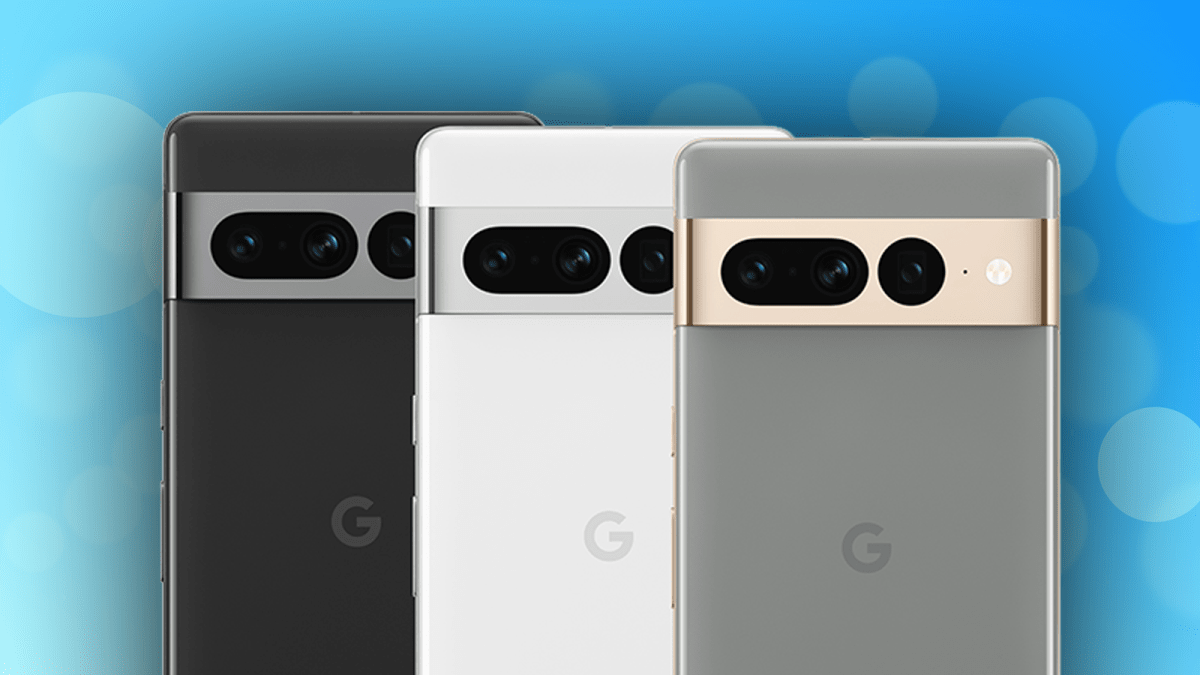 Solid rumors about the next flagship Pixel phones are slim right now, but it's a pretty safe bet we'll see them arrive in October 2023 – after all, every flagship Pixel so far has launched in October.
Google's upcoming Tensor chip should power the phone, and otherwise expect new camera features and perhaps a refreshed design. And maybe faster charging?
Learn more about the Pixel 8 .
Microsoft Surface Duo 3 – 2023/2024
Microsoft has released two iterations of its unusual dual-screen foldable device so far, and we expect the Duo 3 to follow sometime in 2023.
It's too soon to say exactly what to expect, beyond the obvious: better specs, a refined design, and slicker software. However, the Duo 2 has come a long way since its release, so we're optimistic that Microsoft can do something special in this case.
Learn more about the Surface Duo 3.
Xiaomi 14 – First quarter of 2024
Traditionally, Xiaomi unveils its numbered flagship phones in China every December, with a global launch early the following year, so that's what we're expecting from the Xiaomi 14 lineup.
For now, the specific specifications are unknown, although an update to the Snapdragon 8 Gen 3 is almost certain.
Leaks also point to faster charging and bigger batteries, and we wouldn't be surprised to see the 1-inch main camera sensor from the Pro and Ultra models carry over to the regular model.
OnePlus 12 – Q1 2024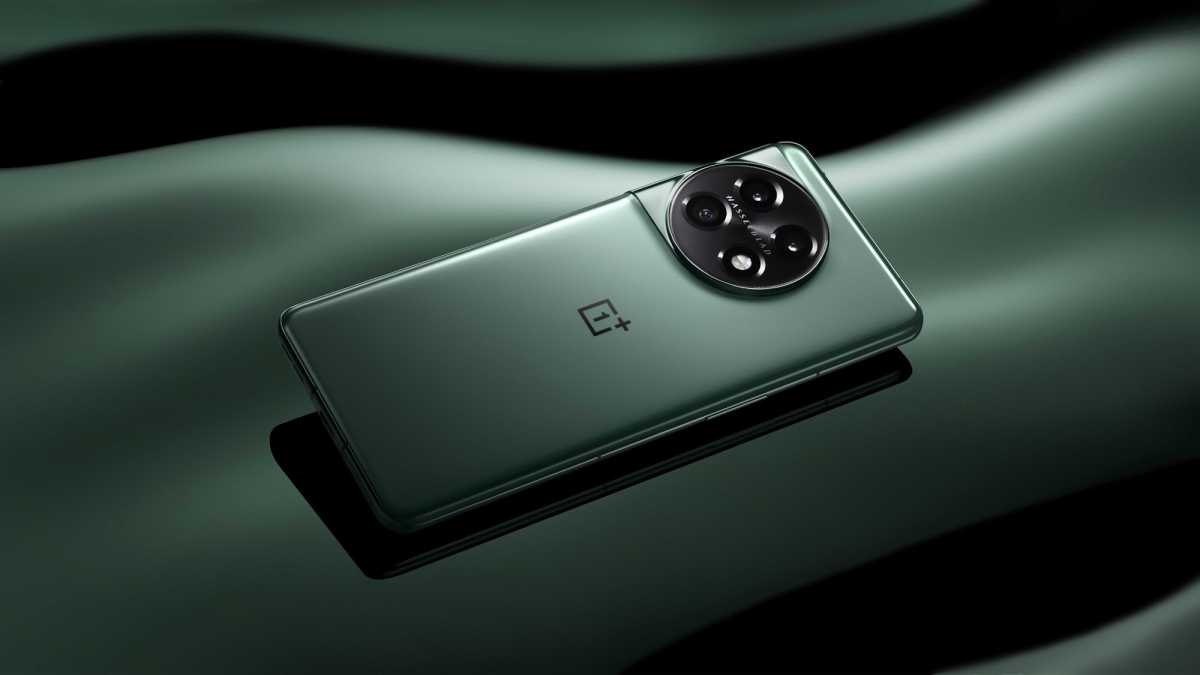 one plus
It's too early to say much with confidence about the OnePlus 12, but the next-generation flagship is likely to arrive in early 2024.
Early leaks point to a 6.7-inch QHD+ OLED display, the inevitable jump to the Snapdragon 8 Gen 3, and a potentially interesting upgrade to a periscopic zoom camera, which would be a first for OnePlus.
There's a lot more we don't know yet, but we hope to find out a lot more soon.
Oppo Find N3 Flip – Q1 2024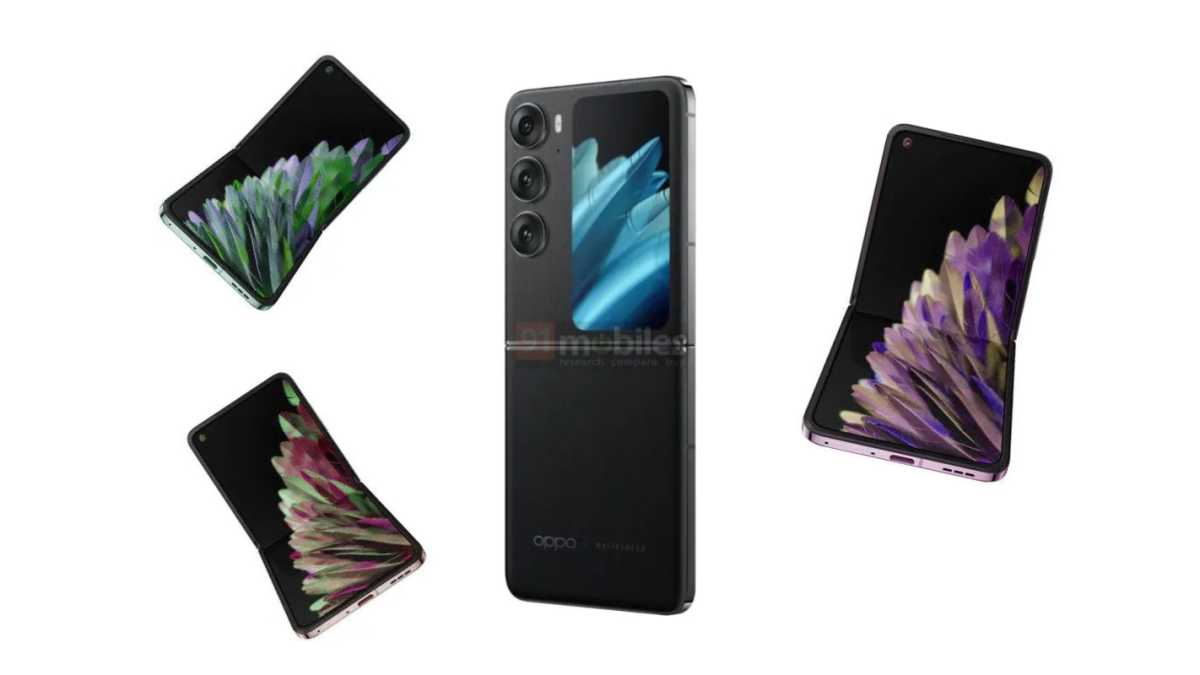 Oppo's Find N2 Flip debuted at the end of the year in China and launched globally a few months later, so we think we'll see something similar this year, and just like then, we'll likely see the Flip go international, but not the larger Find N3.
So far we don't know what to expect from Oppo's next foldable phone, though given that it'll only be the company's second (despite the name) we think we're likely to see more evolution than revolution, so let's expect something pretty similar to the first generation.
Samsung Galaxy S24 – Expected for February 2024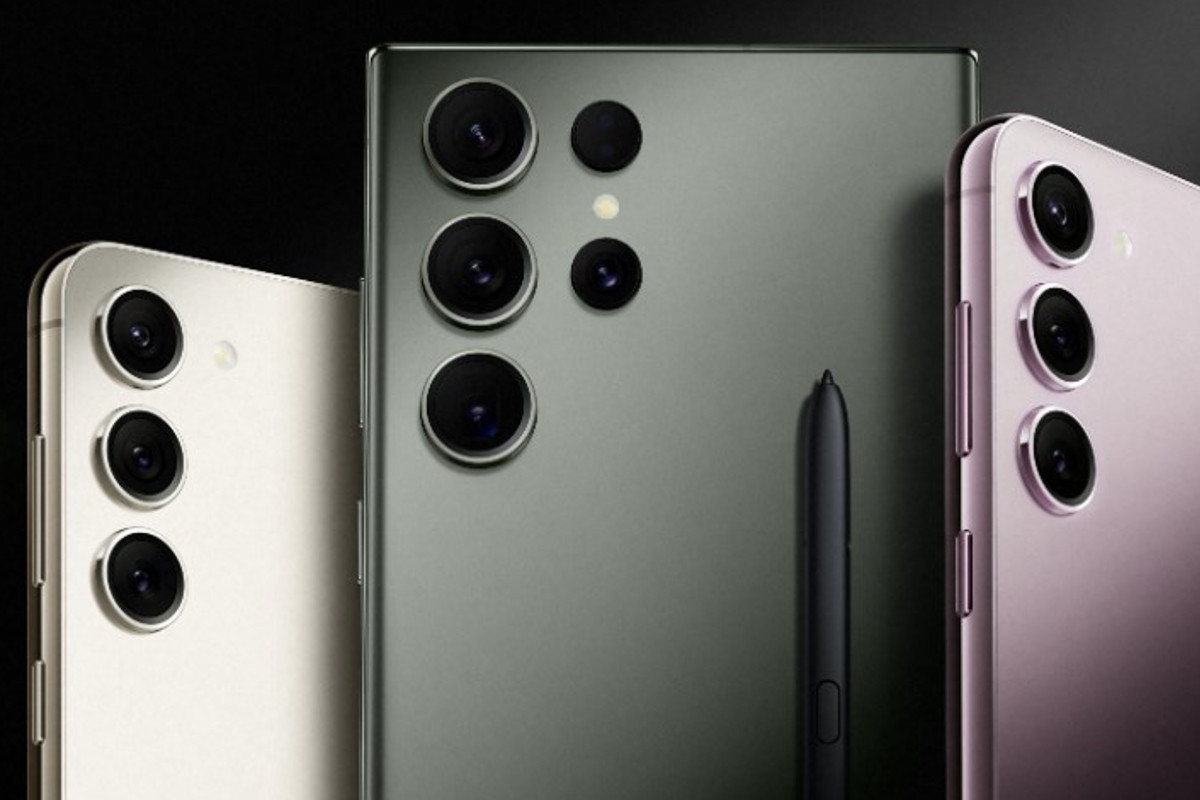 Samsung updates its S-series flagship like clockwork every February (or thereabouts), so we think we'll see the Galaxy S24 in February 2024. It's too early to tell what's to come, though it's likely to upgrade to the Snapdragon 8 Gen 3. Rumors also point to a faster refresh rate on the Ultra model, and perhaps tweaks to the telephoto lens
.
iPhone SE 4 – 2024
Apple seems to follow a bi-annual release schedule for its cheap iPhone SE, so after the 2020 and 2022 models, we don't expect to see the next iteration until early 2024.
The biggest unknown revolves around whether Apple will eventually make the leap to an all-screen layout for the phone, ditching the home button forever – and in turn whether that will mean including FaceID in the SE for the first time.
It's worth noting that some rumors have said that the SE 4 has been canceled, so there's a risk that we won't see it.
Foldable iPhone/iPad – 2024/25
A foldable iPhone has been rumored for as long as the first folding screen technology existed, but thanks to leaks and rumors we have good reason to believe that Apple is at least working on a foldable iPhone, or iPad, which is starting to look more likely.
Several analysts have predicted that the technology will first appear sometime in 2024, although the following year remains a possibility. While many have been hoping for a foldable iPhone, more recent reports suggest that Apple could test the waters with a larger foldable iPad and that a real phone will have to wait longer, though if it manages to perfect the technology in that time, it might be worth the wait.